Just Because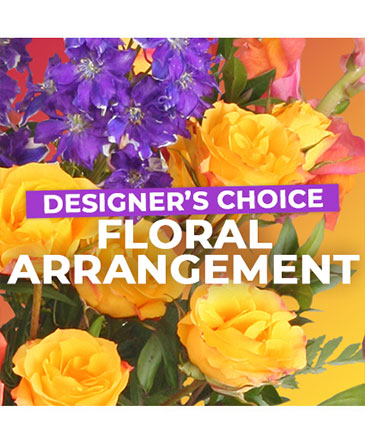 Custom Florals
Designer's Choice
Picking the perfect flowers for that special person can be tough. Let us make it easy on you by allowing our designers to create the perfect arrangement for any occasion! You don't have to be an expert to know that flowers are a gift that anyone will love, so you can't go wrong with our Designer's Choice!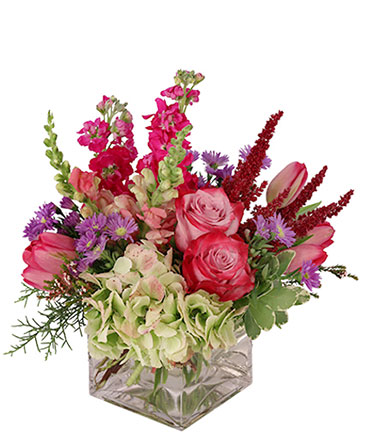 Lively & Luscious
Vase Arrangement
These spunky blooms are just what they need to brighten their day! This luscious bouquet is full of tulips, roses, snapdragons, and more. Send these lively flowers to someone you love just because! Perfect for any occasion, this arrangement will have them feeling extra appreciated.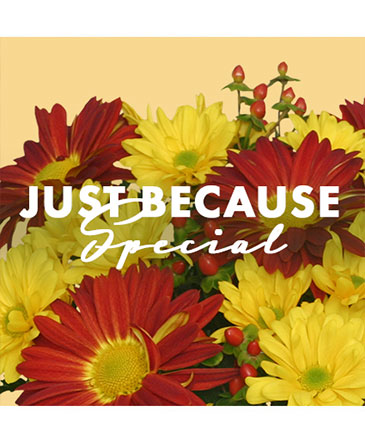 Just Because Special
Designer's Choice
The best reason to send flowers is for no reason at all! Our Weekly Special Just Because arrangement is perfect for the person who deserves a smile on any given day. Show them how much they're loved with flowers designed by expert florists that will brighten up their room for days!
No special reason to send flowers? you don need one! fresh flowers are perfect to let that special person know that you care and our "just because" selection is breath taking array of options, order on line or give us a call, our services are guaranteed.